Pay with your iPhone 6 and Apple Pay…
starting Monday, Oct 20, 2014
Apple (AAPL) CEO Tim Cook announced the highly anticipated smartphone-based payment system will debut October 20, 2014 alongside iOS 8.1, which will enable the service. According to Apple, more than 500 additional banks have signed on to support Apple Pay, as have dozens of additional retailers. including Bloomingdale's, Macy's (M), McDonald's (MCD), Staples (SPLS) and Whole Foods (WFM).
What Devices use Apple Pay?
The iPhone 6, the iPhone 6 Plus, the iPhone 5s, and the newly released iPad Air 2 and iPad mini 3 can make online purchases with Apple Pay in apps that support it.
[blockquote cite="Tim Cook, Apple CEO" type="left"]We believe Apple Pay is going to be huge, it's going to change the way we pay for things.[/blockquote]
Where can I pay with my iPhone 6?
Apple Pay will be accepted at any retail location that can take contactless payments, and in addition, Apple has signed up with specific retailers like Whole Foods, Macy's, Sephora, Staples, and more, to ensure Apple Pay will be accepted in those stores. A number of retailers have also signed up to accept Apple Pay payments within their apps, including Target, Uber, Panera Bread, Lyft, and more.  The following are going to be up and running on Monday: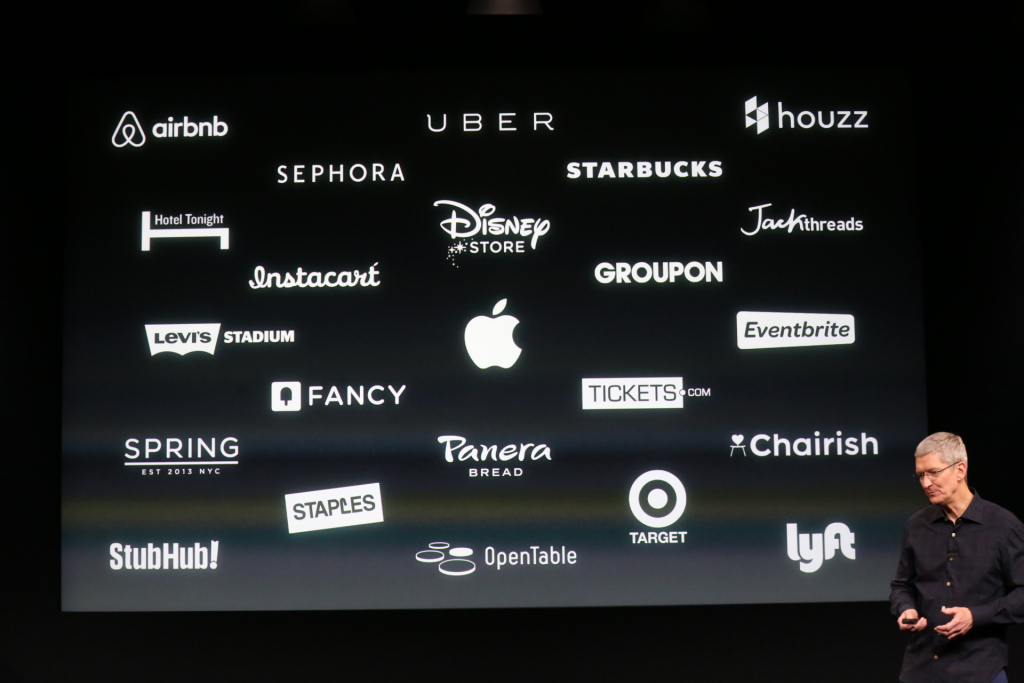 It also revealed the expanded list of merchants that will be turning on its mobile payments service soon — another round of massive, national chains: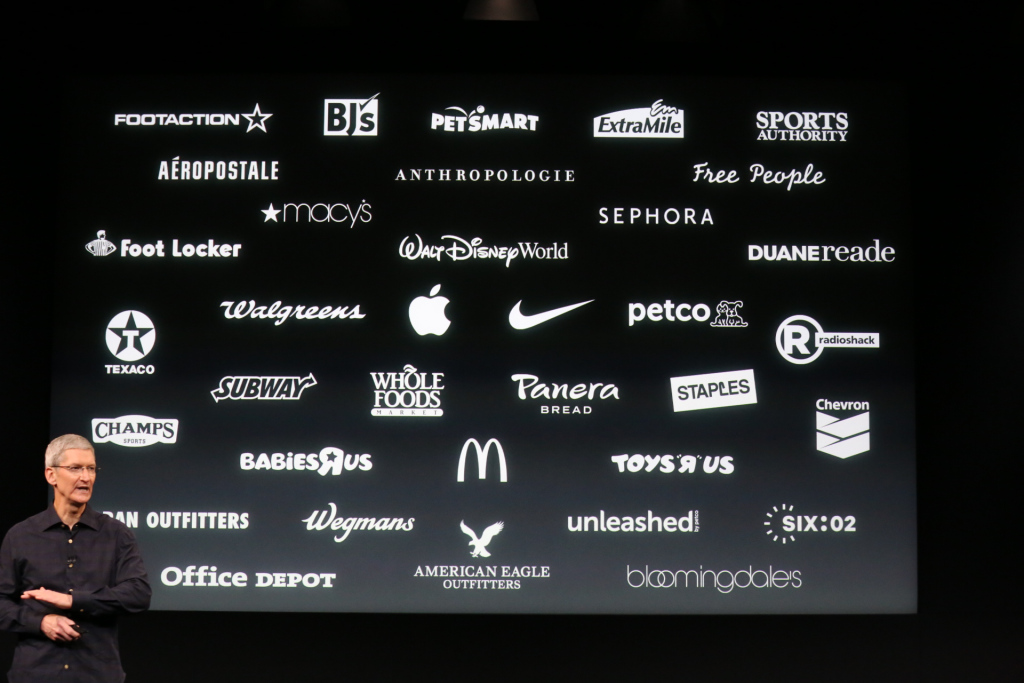 Can I use Apple Pay?
Apple Pay will be available in the United States beginning on Monday, October 20, following the release of iOS 8.1.  For most people this is enough to get you going.  However, Apple suggests that prospective Apple Pay users contact their banks to determine their card's Apple Pay eligibility, as some banks may not support all card types.  Most likely, if you are using one of the big card types you should be set.  Let us know how your first experiences go.