High Desert River Outfitters is an Oregon white water rafting company.  They specialize in guided rafting tours for the beginner to the experienced.  They are well respected and offer additional services through sales, repair, fishing tours, and more.
Website Design & Development
High Desert River Outfitters was looking for a refresh on their existing site.  They were looking for an information portal with bright colors, water themed, and a showcase of their services. As the site was being built, reservation services, online purchases, and additional services were added.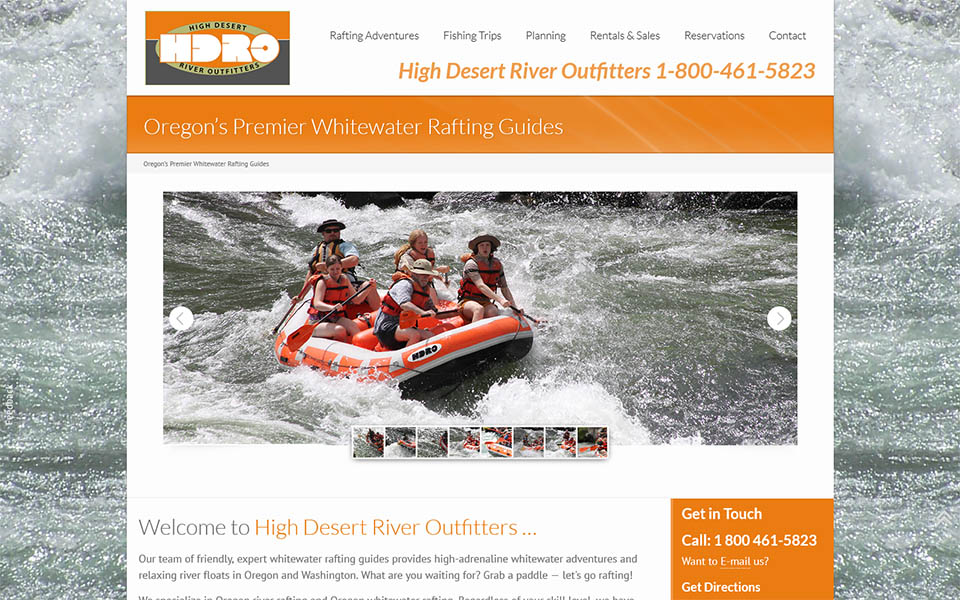 View the site