Majic Painting is a Portland based residential and commercial painting company.  They have been practicing in Portland as a established and recommended service provider.  Their branding is on point and this was their first run at getting an online website.
Website Design & Development
This was intended to be a bold, dynamic, and detailed website. As a painting company, the owner wanted to show the impact of color on buildings, rooms, and design.  The front page lends to this purpose with color animations and bold colors while also providing a blog role to keep the page dynamic.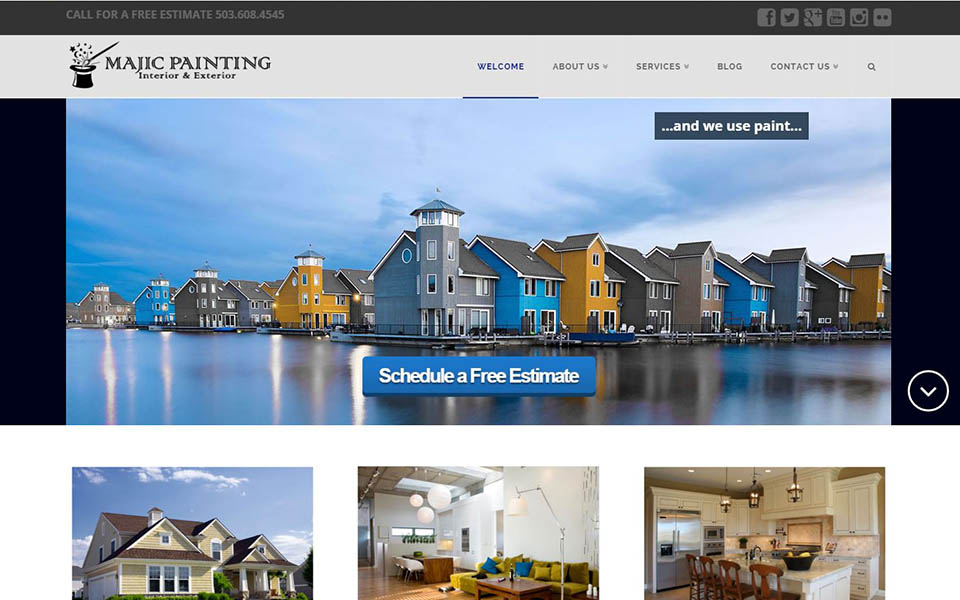 View the site