From the Root Living is a health and wellness site that incorporates nutritional information, blog rolls, and the usage of essential oils.  They provide information and resources for those looking to improve their daily lives.
Website Design & Development
Sustainably Healthy was looking for a rustic modern image driven website with saturated colors to promote health and wellness in the essential oils industry. The base color of burgundy was the first requisite in the wordpress development. The core team was looking for badge driven branding throughout the site that appealed to females and males of all ages.
Logo Design
Sustainably Healthy had no prior branding. They were looking for a brand logo that resembled old-school clothing labels.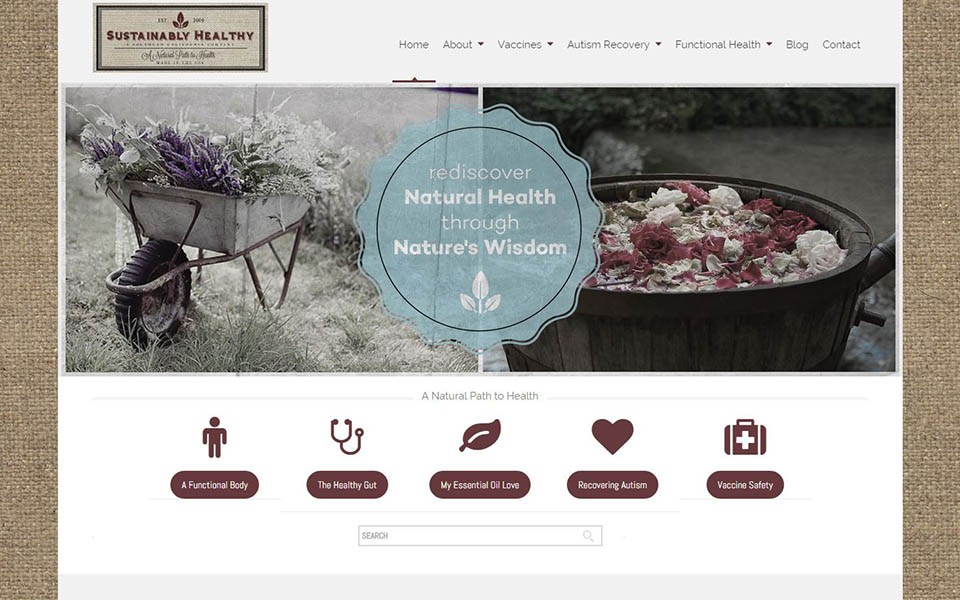 View the site