The Well Oiled Tiger is an online essential oil portal.  They provide information and resources for those looking to supplement their lifestyle with essential oils.  It consists of informational pages, blog pages, team pages, and contact pages.
Website Design & Development
The website was designed around to primary factors: bright colors and ease of use. Taking a cue from the logo, the site consists of lots of white space and bright dividers. The site is an information portal that provides lifestyle information for viewers, links to essential oil products, and a back end for members of the Oil Vibe team. There's plenty of information and a great voice to present it.
Logo Design
When Jodie came to use asking for a logo she had a lot of ideas on what could work. Through a structured creative brief we were able to help get to the final version. At the root, it was intended to be a 50's - 60's throw back with a modern twist. The bright colors accentuate the energy and vibrance of the owner and company's purpose. The colors were paired with a retro script font to provide a finished look. The final font is an all caps retro sans serif that is used in branding and slogans as a header font.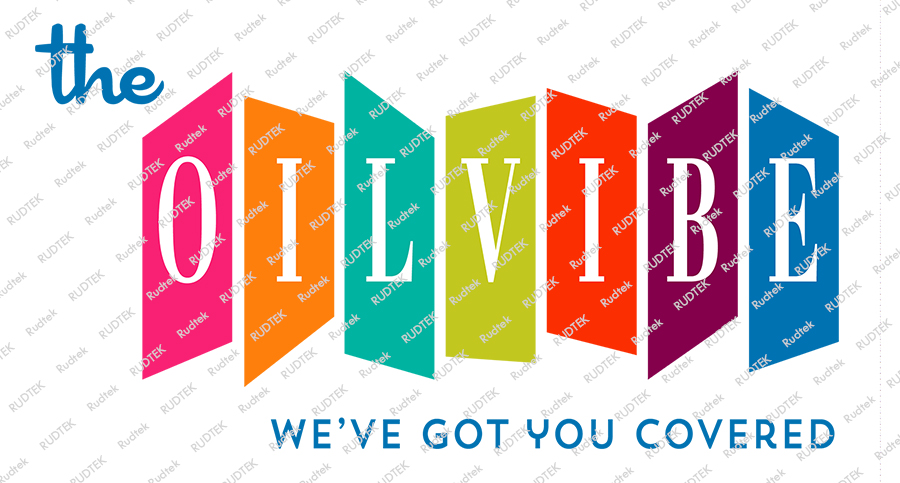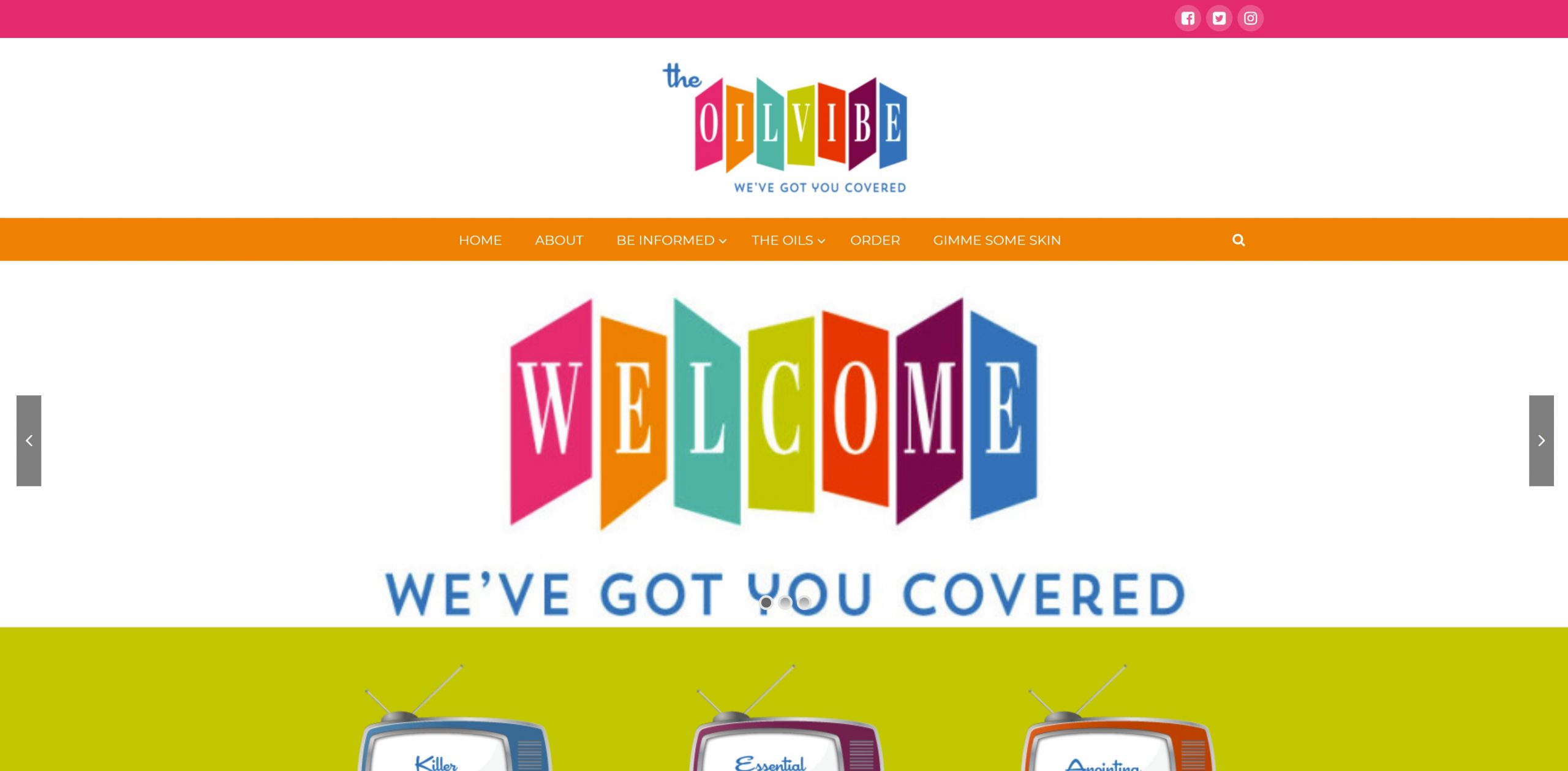 View the site